A new exhibit, When All God's Children Get Together: A Celebration of the Lives and Music of the African American People in Far Western North Carolina, honors the diverse legacy of WNC - showcasing active communities of African American residents through stories and images of early Black churches, schools, baptisms, family groups, businesses, sports teams and veterans."
Now open at the Smith-McDowell House Museum, the collection will remain on display through Friday, April 30, for visitors who purchase house museum admission.
When All God's Children Get Together emerged from the 624-page book by the same name, written in 2015 by Andrews-based artist and public speaker Ann Miller Woodford.
The work chronicles Black history west of Buncombe County but includes a few Asheville-area stories. In Woodford's words, its aim is to "make the invisible visible." The same holds true for the traveling exhibit, which arose from a 2017 partnership with Western Carolina University's Mountain Heritage Center.
Music element
A music element is also represented, including various gospel singers and such pioneers as Nathaniel Lowery (aka "Nat the Cat"), who worked as a DJ at Canton's WWIT radio station in the 1950s.
According to Woodford, Lowery "had a large, multiracial fan base during the height of the segregationist sentiment in the South."
Following a summer in which the Black Lives Matter movement raised significant awareness of the ongoing battle for racial equality, Lowery and other prominent figures from WNC's past are primed to educate and inspire area residents hungry for lasting change.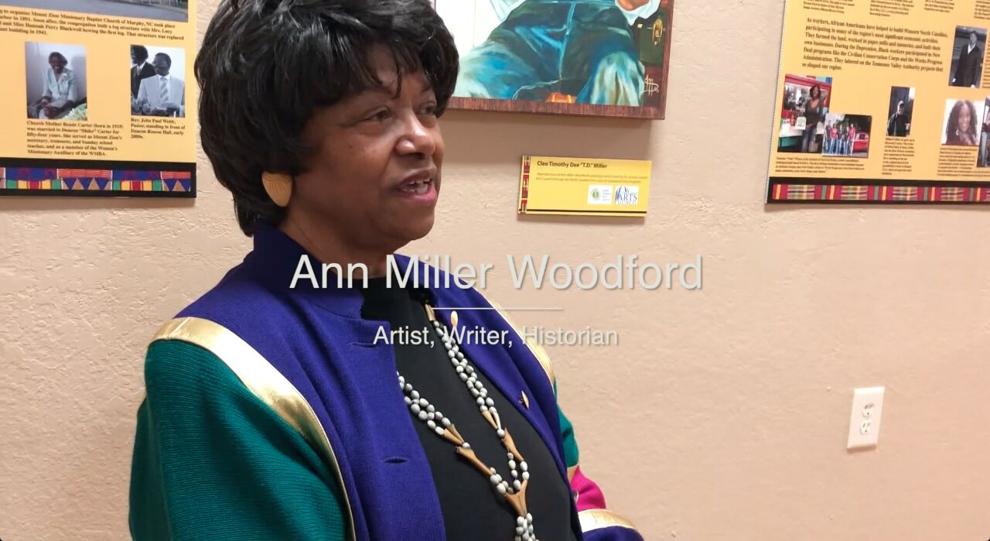 Meet the author
The LitCafe series will also feature Ann Miller Woodford during a virtual event. She will discusses her research, writing, and the people behind the book via Zoom on Tuesday, Feb. 23 from 6-7 p.m.
 The webinar is free for WNCHA members, $5 for the public. A link will be sent to all registered participants in advance of the event
To register, visit https://www.wnchistory.org/event/litcafe-when-all-gods-children-get-together-w-ann-miller-woodford/?utm_source=Western+North+Carolina+Historical+Association&utm_campaign=a50deaf3bb-EMAIL_CAMPAIGN_2020_01_23_05_25_COPY_01&utm_medium=email&utm_term=0_7424f63c4d-a50deaf3bb-329482687