ASHEVILLE — Downtown After 5, the epic free concert series that turns downtown Asheville into a big ole party, is back for the second show of summer from 5-9 p.m. Friday, Aug. 20.
The free show this Friday will feature a triple-header.
• Abby Bryant & The Echoes: Built around a powerful voice and hard-driving rock 'n' soul rhythm section, Asheville-based Abby Bryant & The Echoes has secured a fast-growing foothold in the Southeast music scene.
• Picante: Performing original and uniquely arranged Latin rhythms, Latin jazz, rock, reggae and popular music, perfect for getting a crowd dancing.
• Westsound: Playing a mix of beloved favorites from Tina Turner, Prince, Otis Redding and Aretha Franklin, Westsound delivers a fun and danceable performance.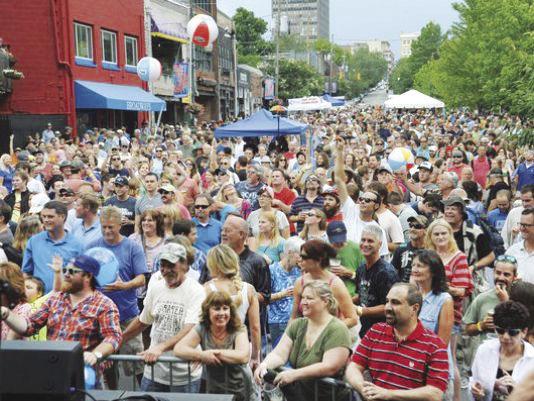 Regional beers, ciders and seltzers will be on tap, plus food trucks from Cecelia's Kitchen, Gypsy Queen Cuisine, Kernel Mike's Kettle Corn, Sunshine Sammies and Tin Can Pizzeria.
Downtown After 5 is put on by the Asheville Downtown Association. The purchase of wrist bands for alcohol benefit area nonprofits.
Downtown After 5 is held on North Lexington Avenue, and will be back Sept. 17.
For more info, click here.