Father's Day is the perfect excuse to get outdoors and do something fun — or stay indoors and enjoy a good meal if that's his thing. Either way, you can't really choose wrong. Dads are all different and unique, and his special day of recognition and celebration should be just for him.
The Guide has rounded up some fun events that could make for an exciting Father's Day Sunday for him - whether he likes the outdoors, beer or thinking outside the box!
For the dad who needs a laugh - Lazoom Tours in Asheville
Everyone has seen the big purple bus on the streets of Asheville and that crazy nun on the super-tall bike, but not everyone has experienced the zaniest set of bus tours in town. LaZoom Tours has four ways to get to know the best kept secret of the Southeast.
Asheville is widely known as a unique little city where the mountains mingle with the weird. Explore the city with LaZoom's wild guides to discover Asheville's living, beating heart and quirky sense of humor. LaZoom is currently offering a City Comedy Tour, haunted Comedy tour, Band & Beer Tour and a kids comedy tour. Visit www.lazoomtours.com call 828-225-6932. Ticket prices vary and range from $26-$34 per person. Kids comedy tour is $17.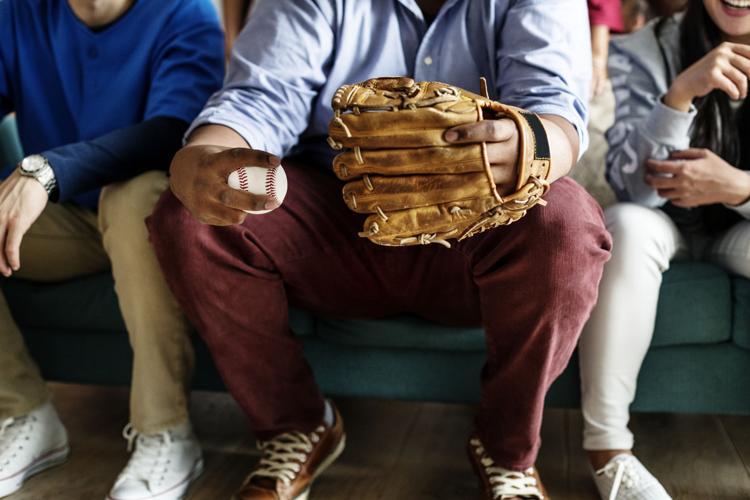 For the dad who loves sports - The Asheville Tourists are playing a home game on Father's Day versus the Lakewood BlueClaws. The game starts at 2:05 p.m. at McCormick Field in Asheville and in celebration of Sunday Family Fun Day, enjoy post game autographs and the kids are invited to run the bases. Tickets start at $8.50 per seat. Claim your tickets at https://www.milb.com/asheville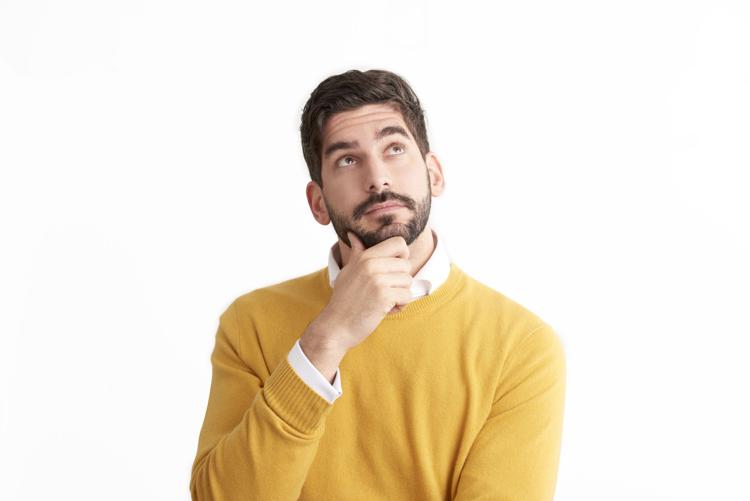 For the dad who likes a challenge — Breakout Games in Asheville isn't your average outing or everyday experience— it is for those who would rather solve the mysteries than watch someone else have all the fun. With curious different rooms that follow unique storylines, you and your friends will have 60 minutes to escape at your adventure of choice by cracking codes, solving puzzles and following clues. Part problem solving, part adrenaline, Heart end-to-end fun. Breakout Games offers a number of exciting scenarios including Hostage, Operation: Casino, The Kidnapping, Museum Heist, Mystery Mansion and Runaway Train.
Breakout's escape room adventures start at $19.99 a person. The larger your team the more you save; so bring your friends. All of our rooms are private when you book a game at Breakout. Reserve an entire escape room adventure for up to 8 participants, and lock down your experience. Get more details at breakoutgames.com/asheville.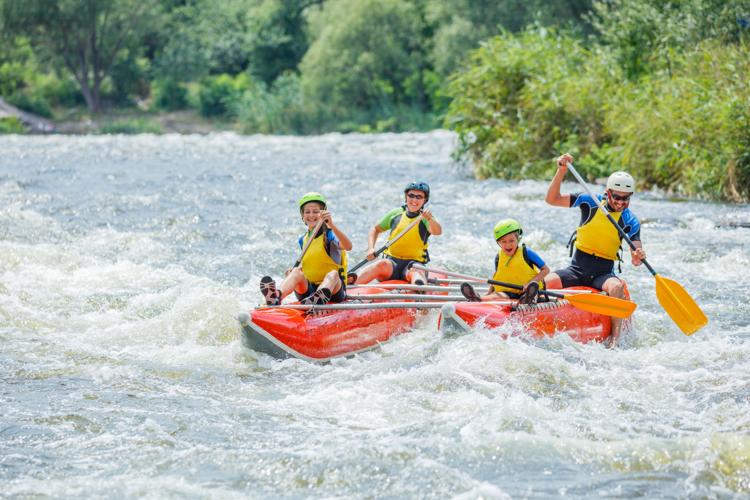 For the dad who loves the outdoors - French Broad Adventures is a one-stop place for those seeking zipline canopy tours, whitewater rafting, calm water float trips, canyoneering adventures — they've got it all. Grab your Dad and come Raft & Zipline and experience two of Asheville's natural wonders: the French Broad River and the majestic Blue Ridge Mountains. Best of all, with French Broad Adventures you don't have to choose between ziplining & rafting. They are the only raft/zip combo close enough to Asheville that you can have fun with us and make it back to town in time for dinner. Take advantage of our vacation packages and save on all the thrills, chills, and occasional spills into the water! Try their newest adventure, canyoneering, to explore waterfalls and canyons.
Plan your adventure by visiting www.frenchbroadrafting.com or call (800) 570-7238. Raft and Zip Packages for as little as $120.70 if booked the same day or $127.80 if booked the same week.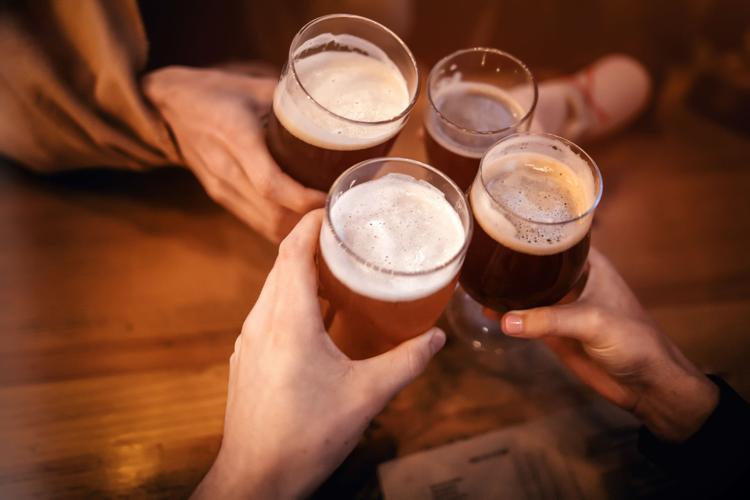 For the dad who loves craft beer - Take an Asheville Brews Cruise and explore the great Beer City. With brewery tours scheduled from Tuesday to Sunday, you're sure to never run out of slots to experience the city. And, with a tour fee of $60 per head inclusive of transportation, an experienced tour guide, 3-4 brewery locations and prime draft beer samples, you definitely get the value for money.
Asheville Brews Cruises giving guests a chance to be up close and personal with some of Asheville's most experienced brewmasters. Their brewery tours bring gets to visit the South Slope Brewery District breweries such as Catawba Brewing Co., Hi-Wire Brewing, and Twin Leaf Brewery who all offer different kinds of hand crafted beer in their tasting rooms.
Aside from these locations, French Broad River Brewery, Pisgah Brewing Co. (who serves organic beer) and Wedge Brewing Co. (located along the River Arts District) are also on the list. Each tour-goer gets to sample a wide variety of beer in ample amounts, but leave te driving to them.
The brewery tours start as early as Noon on weekends whereas weekday tours start as early as 3 p.m. They also offer a walking tour to three of our most historic downtown breweries. Book yours at https://www.brewscruise.com/inc/asheville-brews-cruise/ or call 541-419-4963.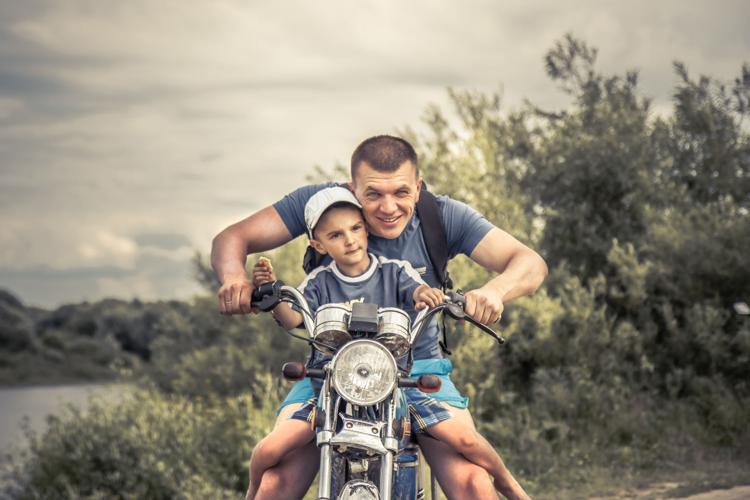 For the Dad who loves Motorcycles - The Wheels Through Time Museum located in Maggie Valley is home to the world's premier collection of rare American motorcycles, memorabilia, and a distinct array of unique "one-off" American automobiles.
Located just 5 miles off the Blue Ridge Parkway the museum houses a collection of over 300 rare machines.
The Museum is now open for the 2019 season and is open to visitors on Thursday through Monday from 9 a.m. to 5 p.m. It is closed on Tuesday and Wednesday. Admission is $15 and covers a one-day experience. Kids cost $12 and kids age 6-14 cost $7. Visit www.wheelsthroughtime.com or call 828-926-6266.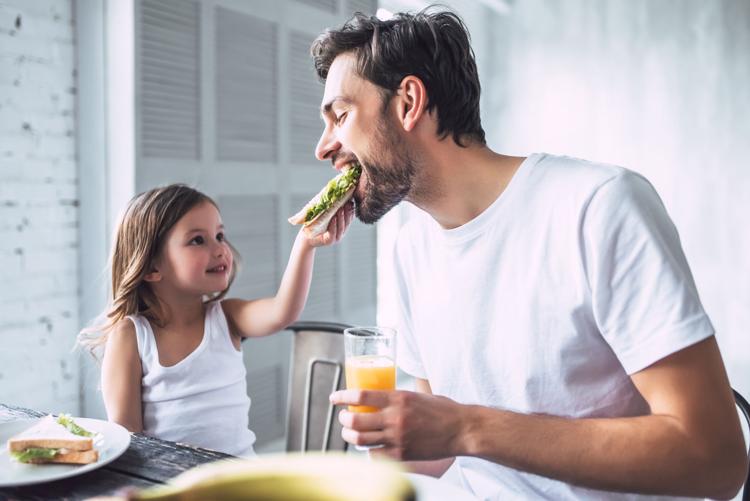 For the dad who loves food
Roux in Bilmore Park is offering a Father's Day Buffet Brunch on Sunday June 16 from 11 a.m. to 2 p.m. The Brunch includes a carving station featuring delicious Flank Steak as well as other brunch staples like Gouda Smoked Shrimp & Grits, Local Meats & Cheeses, Bananas Foster French Toast, Biscuits and Gravy, Fresh Fruit & Berries, Buttermilk Fried Chicken, and more. Roux is located at 43 Town Square Blvd., Hilton Asheville Biltmore Park, Asheville. Admission to the brunch is $19.95 per person. Make a reservation by calling 828-209-2715 or emailing roux@biltmorefarmshotels.com.
The Food Fan Foot Tour is offered on Fridays and Sundays featuring Asheville's popular local food writer and blogger Stu Helm. Helm leads this walking tour of Asheville's finest restaurants, cafes, breweries, & more. This tour gives locals and visitors alike the chance to experience a variety of drinks and dishes along a 2 mile route of the Upper South Slope, Pack Square, The Block, and other areas of beautiful downtown Asheville. Learn some history along the way, hear a few anecdotes, stories, myths & local legends, while walking and chatting with Asheville's most colorful food writer. Tap into Stu's vast knowledge of the Asheville food scene at large, while visiting with some of his favorite local chefs. 21 and Older Only. To book the tour, visit www.ashevillefoodtours.com.