Join Folkmoot in the Hazelwood neighborhood of Waynesville for Folkmoot After Dark on Thursday, July 25. The night begins at 7 p.m. with the festival friendship dinner held at the Folkmoot Center. There are few better ways to get to know folks than over a meal, especially if that meal is rich in its flavors, its history, its family traditions (and recipes), passed along generation after generation.
Folkmoot's international guests are supporting a community friendship dinner featuring popular recipes from their home countries. Following dinner at 8:30 pm, friends and volunteers from the community will gather on Hazelwood Avenue at the Plott hound statue for a lantern procession leading to the Folkmoot Center. The procession will begin at 9 p.m. This lantern parade is sponsored by the Daydreamz Project.
Finally, at 10 p.m Folkmoot welcomes the community for a late-night Variety Show, featuring international guests alongside community members interpreting southern-American culture. Be prepared to laugh, sing-along and experience Folkmoot like you never have before. Tickets for the friendship dinner are $40 per person, $75 for couples, and includes admission to the 10 pm variety show. Tickets for just the variety show are $10.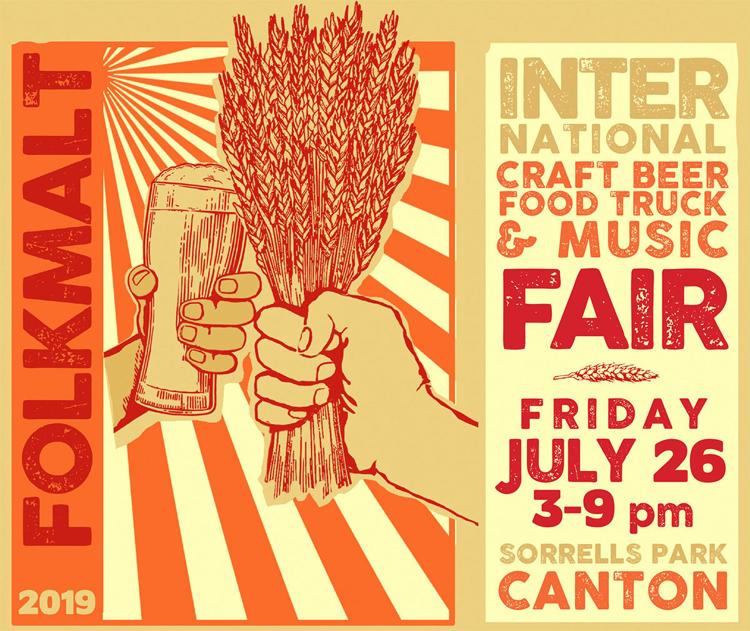 Folkmalt: Friday, July 26
Join the Folkmoot crew, the fine folks at BearWaters Brewing and 20 microbreweries from across the state for an afternoon of craft beers and ciders, international food trucks and great music in downtown Canton on July 26th. Held at Sorrells Park, the event will feature live music, international pavilions hosted by visiting groups and many vendors. Ticket prices are as follows: 
Designated Drivers, $10 in advance
VIP Tickets, $35
General Admission in Advance, $25
Tickets at the door, $30
Doors open at 3 p.m.
All tickets include a Folkmalt pint glass
Tickets are on sale for all performances and can be purchased at Folkmoot.org, in person at the Folkmoot Center, or by calling 828-452-2997.  Like us them on Facebook: "Folkmoot USA" and follow them on Instagram "Folkmoot," to take advantage of special ticket promotions.