Everyone is invited to spend a patriotic Fourth of July at Lake Junaluska. Independence Day Celebrations will feature fireworks, a parade, a cirque-style circus show, family-friendly activities and concerts including a performance by internationally acclaimed bluegrass group Balsam Range.
Many activities are free. Tickets may be purchased for two concerts, a performance and a barbecue lunch. Three- and four-night lodging packages offer meals and admission to events.
The Blue Ridge Big Band kicks off the celebration with a free public concert at the white lakeside tent near Stuart Auditorium on Wednesday, July 3, at 7:30 p.m. Comprised of professional musicians, music educators, hobbyists and music majors, the band performs a wide selection of genres and styles in a relaxed, informal setting where attendees are invited to listen, dance and sing along.
Festivities get into full swing on Thursday, July 4, with a community Fourth of July Parade from Lambuth Inn down N. Lakeshore Drive to Nanci Weldon Memorial Gym. The parade, themed "When the Circus Came to Town," will begin at 11 a.m. with individuals, families and businesses from all over Haywood County participating along with performers from the Imagine Circus. Anyone is invited to have a float. You may register at www.lakejunaluska.com/july4th.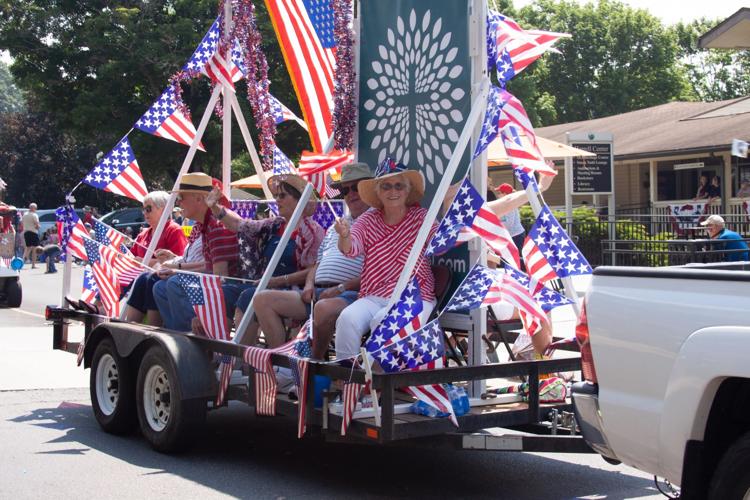 Following the parade, a barbecue lunch will take place at Nanci Weldon Memorial Gym at noon with music and kids' activities including face painting, bounce houses and a balloon artist. At 1:30 p.m., Whitewater Bluegrass Company will lead attendees in a square dance. No experience is necessary to participate, and the dance is free and open to all.
Then during the evening on the Fourth of July, the Lake Junaluska Singers, a 16-voice choral ensemble that has performed at Lake Junaluska for more than 60 years, kicks off its summer season with a patriotic salute at Stuart Auditorium at 7:30 p.m.
The concert precedes the free community fireworks display that begins at approximately 9:30 p.m. More than 800 fireworks will be shot from the dam and reflected on the lake.
Then on Friday, July 5, live music from bluegrass to southern gospel will be performed at the Harrell Center by the lake from 9:30 a.m. to 2:30 p.m.
Later on July 5 at 7:30 p.m., the Imagine Circus featuring aerialists, stilt walkers and jugglers will perform a Cirque-style show in Stuart Auditorium.
Independence Day Celebrations continue on Saturday, July 6, at 2 p.m. with the Family Olympics, a friendly field day competition with fun and silly challenges.
The Independence Day festivities conclude July 6 with a performance by the bluegrass group Balsam Range in Stuart Auditorium at 7:30 p.m.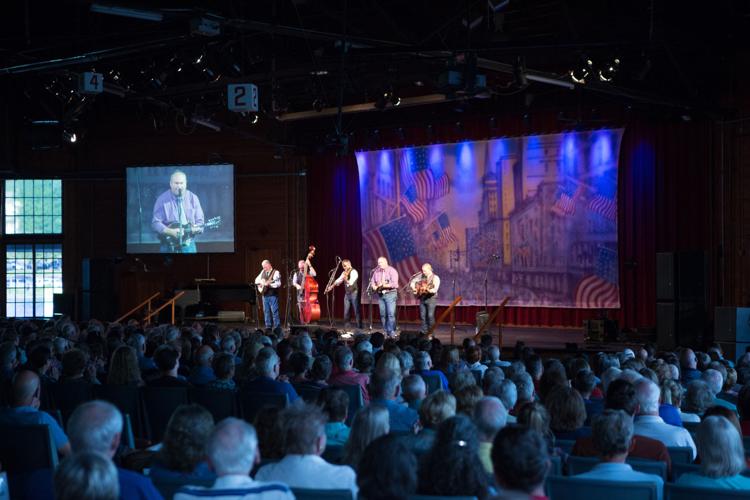 Admission to the Lake Junaluska Singers concert is $23 reserved seating and $18 general admission. Tickets to the Imagine Circus are for adults $23 reserved seating and $18 general admission, and for children ages 12 and younger $15 reserved seating and $12 general admission. Tickets for Balsam Range are $25 reserved seating and $23 general admission.
Tickets for reserved seating to the Lake Junaluska Singers concert, Imagine Circus and Balsam Range performances to be held, respectively, on July 4, 5 and 6, in Stuart Auditorium at 7:30 p.m., can only be purchased through itickets.com, which is linked to from www.lakejunaluska.com/july4th and can be reached at 800-965-9324.
General admission tickets can be purchased through itickets.com or at Bethea Welcome Center.