Pinhead's Graveyard, located in Canton, offers thrilling encounters with main horror movie characters who do not want to be bothered.
Venture into a wooded area at night, and expect surprising visits from some not-so-friendly faces including Pinhead, Freddy Krueger, Michael Myers, Jason Voorhees, Leatherface, Otis, Victor Crowley, Jeepers Creepers, It, and more.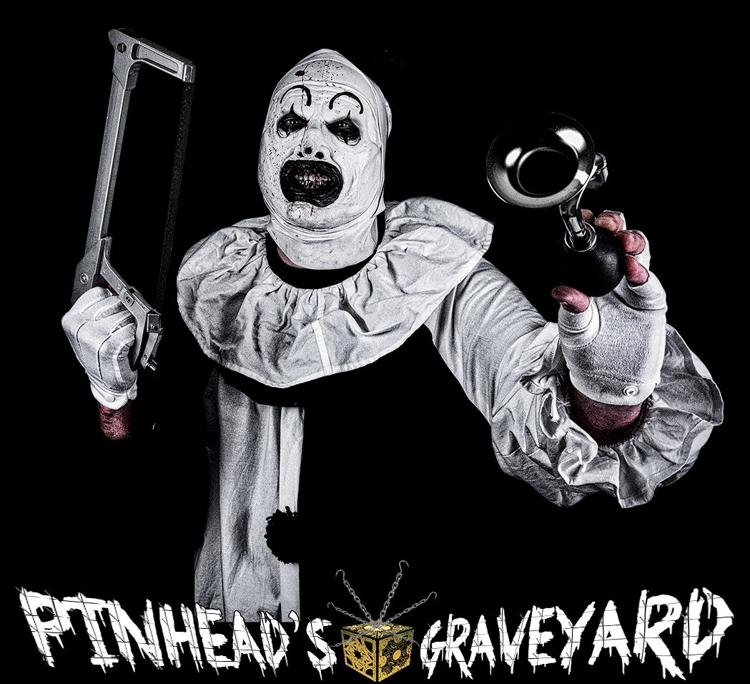 2019 will feature two Celebrity Appearance's for Pinhead's Graveyard.  As always, R.A. Mihailoff (the actor who played Leatherface in Texas Chainsaw Massacre 3) will be returning again to Pinhead's Graveyard October 31-November 2.
They also have a new appearance for us this year, David Howard Thornton.  David is the actor who played Art The Clown in the groundbreaking new horror movie Terrifier and is coming to the graveyard Oct. 11-13.
Horror fans are calling Art The Clown the next Freddy, Michael, and Jason.  We are thrilled to have David at Pinhead's right before he starts filming Terrifier 2 the end of October!
They will be meeting everyone who comes through the graveyard, taking pictures, and will have autographs for sale.
The trail has been revamped and there are tons of new surprises, making 2019 better than ever.
Pinhead's has more than 1/2 mile of terror to walk through.This self-guided tour will leave anyone's nerves shocked and almost paralyzed. The more than 25-minute path is not for the faint of heart. Located in a thick, dense wooded area with a mountain stream, and endless woods that only Pinhead and his friends could find their way out of.
The graveyard is appropriate for all ages and groups with small children can expect a toned down version of scares.
Pinhead's Graveyard is open on the weekends of Oct. 4-5, and from Oct. 11-13, Oct. 17-20, Oct. 24-31 and Nov. 1-2. The houses on Friday-Saturday are 8 p.m. until midnight or Sunday through Thursday from 8-10 p.m. It will be open on Halloween from 8 p.m. until midnight.
Admission $25 per victim, only cash is accepted. Parking is free. Pinhead's Graveyard is located at 2099 Asheville Highway in Canton. Visit www.pinheadsgraveyard.com.