The North Carolina Mountain State Fair will return to light up the Western North Carolina Agricultural Center from Sept. 6–15.
The Mountain State Fair celebrates the heritage of the Blue Ridge Mountains, including agriculture, music, crafts, art, food, entertainment, display of livestock, and competitions.
The focal point of the Fair is the Carnival Midway, featuring over 40 rides and numerous games for all ages, plus come enjoy everything from hot dogs to hamburgers as well as everyone's favorite sweet goods such as cotton candy, candy apples, and funnel cakes.
The many competitions are staples of the Fair, featuring North Carolina's best in livestock, creative arts, farm products, and school projects.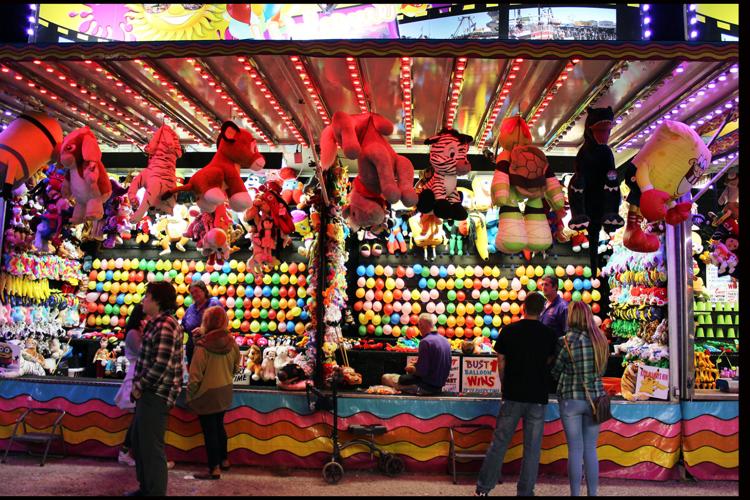 Old-timey demonstrations will be given, ranging from molasses making, blacksmithing, pottery, and needlework to basket weaving.
Agriculture runs deep at the Fair during the 10-day run, with more than 4,000 animals, including dairy and beef cattle, sheep, pigs, goats, chickens, rabbits, and llamas.
Music will fill the air at the Fair with sounds of Appalachia as bands perform bluegrass music as clogging teams show off their fancy footwork.
The entertainment lineup includes music, acrobatics, magic shows, and animal acts just to name a few. 
The Mountain Music Festival features 43 local and regional acts including performances by Lonesome River Band, Whitewater Bluegrass band, Rhiannon & The Relics, The Waymasters and more. All concerts are included with admission to the fair. 
The N.C. Mountain State Fair focuses on agriculture, and this year is no exception. Inside the Davis Event Center, visitors will find an expanded exhibit all about N.C. agriculture. More than 20 commodity associations will participate in the interactive display, giving fairgoers a chance to take a virtual tour of a hog farm, walk through a fish house, bite into a fresh N.C. apple, sample and purchase a variety of local dairy products and more.
A cornerstone of the fair, the famous James H. Drew Exposition Carnival Midway returns with the world's most progressive midway. Featuring over 40 rides and numerous games that will surely provide fun for all!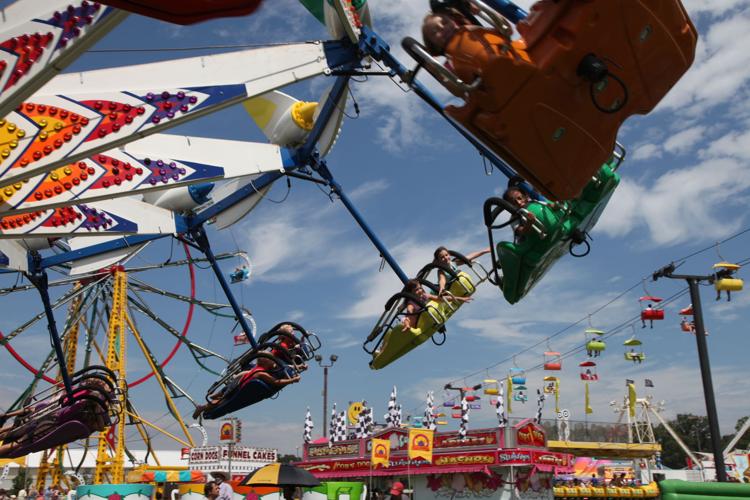 Drew Exposition is famous for providing state of the art thrill rides, honest games of skill, and extraordinary midway food. Whether you visit during the day or night, your experience will be filled with joy, laughter, and fun times. Guests enjoy the smell of freshly popped popcorn and newly spun cotton candy, as well as the sights and sounds of our impressive rides. At night our midway comes to life with millions of computer controlled lights that can be seen from miles away.
We serve everything from hot dogs to hamburgers as well as everyone's favorite sweet goods such as cotton candy, candy apples, and funnel cakes.
There are more than a dozen daily entertainment acts across the fairgrounds. Perennial favorites such as the Hogway Speedway pig races, Kenya Safari Acrobats, Brad Matchett Comedy Hypnotist and Leon Jacobs will be back. In addition, several new acts will make their way to the fair this year including Majestik Spectacular with death-defying motorcycle stunts; Extreme Illusions & Escapes, featuring Las Vegas-style illusions; and the Human Canonball, David "The Bullet" Smith. 
The fair has added nearly 1,000 new parking spaces over the past two years to make it easier and safer to get to the fair. This year, there are 400 additional parking spots at the Asheville Regional Airport overflow lot. A free shuttle will run from that parking lot to the fair entrance throughout the fair.
WNC Agricultural Center is located at 1301 Fanning Bridge Road in Fletcher. Admission is $10 for adults and $6 for seniors 65 and up and children ages six to 12. Children 5 and under are free.
Advance tickets are on sale now at participating Ingles stores, the WNC Ag Center and the WNC Farmers Market.
Fairgoers can save $2 on gate admission and 40 percent on ride tickets by purchasing them in advance. More information is available at www.mountainfair.org.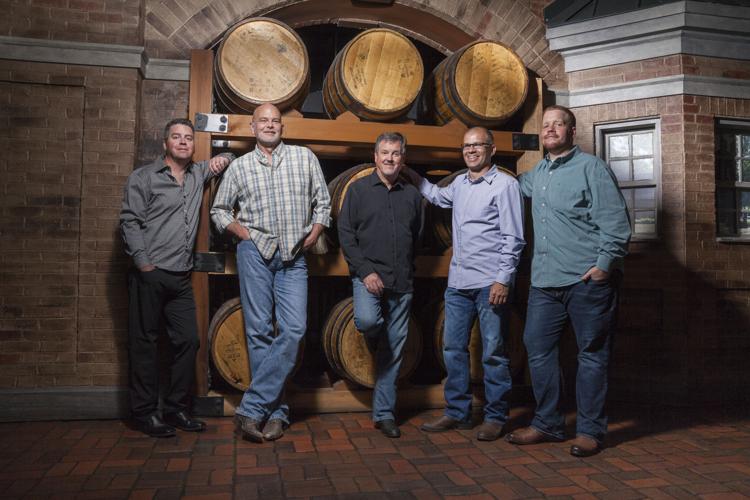 2019 Mountain Music Festival Schedule
FRIDAY - TUESDAY
Friday, Sept. 6
6:00 Letters to Abigail
6:45 Green Valley Cloggers
6:55 Southern Appalachian Cloggers
7:05 The Clydes
7:50 Green Valley Cloggers
8:00 Jonah Riddle and Carolina Express
8:50 Southern Appalachian Cloggers
Saturday, Sept. 7
6:00 Appalachian Mountaineers
6:10 Lillian Chase
6:50 Fines Creek Flatfooters
7:00 Waymasters
7:50 Appalachian Mountaineers
8:00 Southern Gentlemen
8:20 True Grass
9:00 Fines Creek Flatfooters
Sunday, Sept. 8
2:00 – 4:00 Jam hosted by Don Lewis
4:00 J Creek Cloggers
4:10 Split Rail
4:50 The Doghouse Band
5:45 J Creek Cloggers
6:00 The Lonesome River Band
Monday, Sept. 9
6:00 Carol Rifkin
6:40 Mudcut String Band
7:15 Mountain Thunder Cloggers
7:40 Rhiannon & The Relics
8:20 Hill Country
Tuesday, Sept. 10
6:00 Mountain Tradition Cloggers
6:10 Chickpeas
7:00 Mountain Tradition Cloggers
7:10 Another Country
8:00 Sitdown Square Dance with Korey
8:10 Sons of Ralph
WEDNESDAY - SUNDAY
Wednesday, Sept. 11
6:00 Blue Ridge Heritage Cloggers
6:10 The Drew Matulich Band
6:50 Southern Connection Cloggers
7:10 Seth Taylor & Shawn Richardson
8:00 Blue Ridge Heritage Cloggers
8:10 Whitewater Bluegrass Band
Thursday, Sept. 12
6:00 Bobby & Blue Ridge Tradition
6:50 Appalachian Mountaineers
7:00 Buncombe Turnpike
8:00 Appalachian Mountaineers
8:10 Weary Travelers
Friday, Sept. 13
6:00 Hightop Mountain Harmony
6:40 Lynn Goldsmith and The Jeter Mountain Boys
7:20 The Pegtwisters
8:00 J Creek Cloggers
8:10 Muley Holler Gang
8:50 J Creek Cloggers
Saturday, Sept. 14
6:00 Mountain Tradition Cloggers
6:10 Virginia Dare Trio
6:50 Dixie Darlin' Cloggers
7:00 Front Porch Pickers
7:50 Mountain Tradition Cloggers
8:00 Hickory Hollow Bluegrass Band
8:50 Dixie Darlin' Cloggers
Sunday, Sept. 15
2:00 – 4:00 Jam Hosted by Don Lewis
4:00 Cole Mountain Cloggers
4:10 Appalachian Consort
5:00 Brooke & George Buckner
5:45 Cole Mountain Cloggers
6:00 Little Roy and Lizzie