Its time for Haywood Waterways' 9th Annual Plunge Benefit-t-t-ting Kids in the Creek and Environmental Education. There are two options to accommodate COVID-19: Take the Plunge or Take the Plunge Challenge.
The Plunge: This is our traditional Plunge and we'll be back to the Town of Canton from 10 a.m. to 4 p.m. on Saturday, Feb. 27. It will be at the Champion Credit Union Aquatics Center, 77 Penland St. in Canton, where Plungers can jump off the diving board or simply wade in off the beach to a depth of your choice.
There will be a maximum of 10 people per time slot and everyone must stay 6 feet apart. Walk-ins are welcome but they must wait until the next available time slot. Please arrive 15 minutes early to prepare for your Plunge.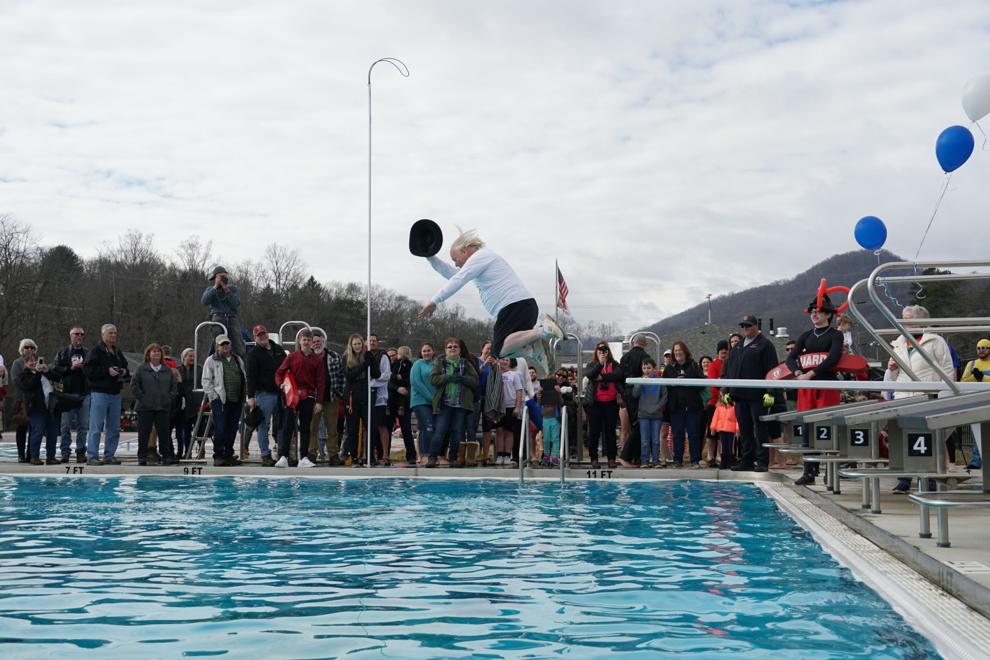 Individuals, families and socially-distanced groups can reserve your 15 minute slot at https://doodle.com/poll/a54qskdqcdiayewy?utm_source=poll&utm_medium=link.
The Plunge Challenge: This is for supporters who can't attend The Plunge or want extra precautions around COVID. Find a place to plunge – your bathtub, a kiddie pool, your front yard with a hose, or a local waterway, anything counts as long as that water is cold! If you choose, document your Plunge on film and HWA post it online.
After Feb. 27, the videos will be open for public voting. The three videos receiving the most votes will win Best Plunge and receive a coveted Plunger trophy and prize package.
Voting will take place on our Facebook page and the winner determined by who has the most "likes." Part of the Challenge is also challenging your friends and family to participate and help raise more funds. Make a wager out of it, or form a team for one of several Team prizes.
When selecting a location, don't trespass – contact us for suggestions. Wherever you Plunge, jumping in freezing water can be hazardous to your health.
All participants must sign the Waiver Form and email it to info@haywoodwaterways.org.
There will be a DJ on site during the day to maintain a festive atmosphere, and a photographer will capture the drama of each jump — or dip of the toe — whichever the volunteer prefers.
The Polar Plunge is the Haywood Waterway's Association's major fundraiser of the year, raising in excess of $30,000 as volunteers seek pledges from friends and family to sponsor their participation.