SYLVA — Celebrate the mountain trifecta of fishing, tunes and brews with the annual Hook, Line and Drinker Festival in downtown Sylva from 3-7 p.m. Saturday, Aug. 21.
The festival features fly fishing outfitters, guide and vendors; food trucks; beer vendors; children's activities; live music; and booths by outdoor and environmental groups.
The Southeast Tourism Society has named the Hook, Line and Drinker Festival one of the top 20 events in the Southeast.
Live music by the Carolina Soul Band will feature soul/R&B/beach music from the 60's, 70's, 80's, and 90's with two sets from 3-4:45 p.m. and 5:15-7 p.m., with a DJ dance party in between.
Beer vendors at the festival will include Whiteside Brewing, Satulah Mountain Brewing, Nantahala Brewing, Lazy Hiker Brewing, Innovation Brewing, Hoppy Trout Brewing, Currahee Brewing and Balsam Falls Brewing. Sylva's Innovation Brewing is unveiling a special seasonal brew in honor of the event.​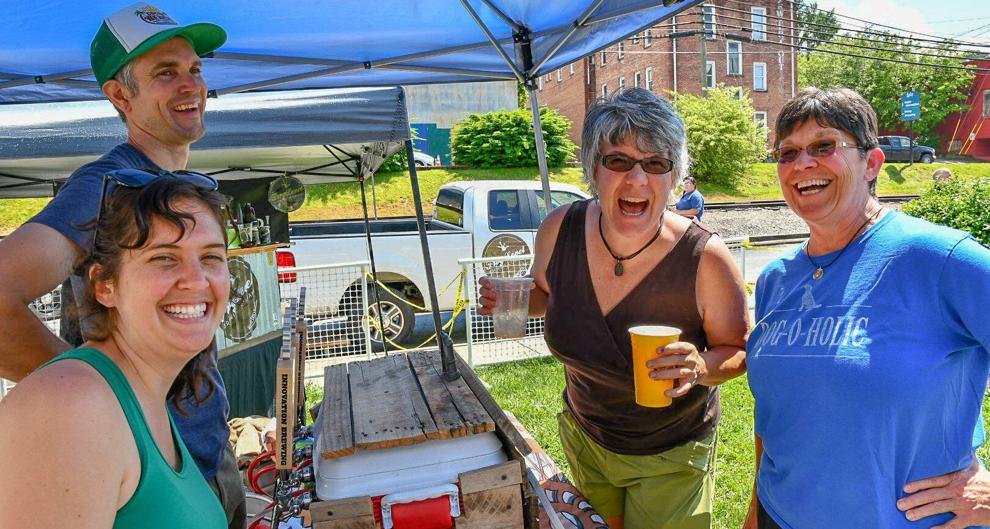 Admission is $5 with children 12 and under free. Reusable "Hook, Line & Drinker" souvenir cups are included in the price of admission.
The festival pays homage to Jackson County's fly-fishing heritage — home of the WNC Fly Fishing Trail and the official N.C. Trout Capital. A portion of proceeds from the festival will benefit Trout Unlimited's "Trout in the Classroom" program and the "Kids Fishing Day" by the Jackson County Parks and Recreation Department.
The festival put on by the Jackson County Chamber of Commerce is held at Bridge Park located at 76 Railroad Avenue, Sylva.
For more info visit www.hooklinedrinkerfest.com.