Growing up in the 1960s gave me limited wine options. I remember Lancers, Mateus, Gallo, Paul Mason and the Viau holiday favorite — Mogan David.
Once, in a moment of weakness in college, I came home with a bottle of — I'm not making this up — Ooh La-La Gay Pari, with hints of grape must, raisins and rubbing alcohol and a strong finish that I cannot remember to this day.
Or was it Boone's Farm Strawberry Hill — with no hints of anything strawberry or hill, and a loud, head-banging finish?
Flash forward 50 years, and I'm now making much better wine choices, thanks in great part to local wine merchants who have made fine wine their life's business. I spent time with a few of those wine experts and have their recommendations for festive holiday wines.
The Classic Wineseller — Waynesville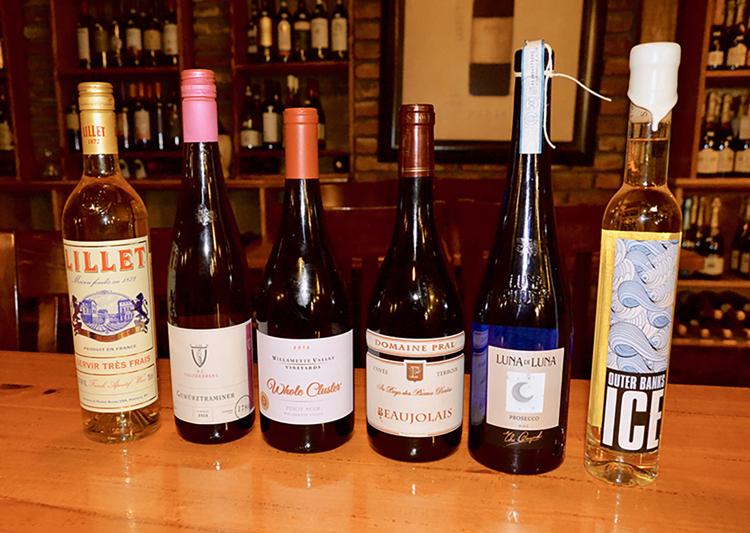 According to Richard Miller, a long-time wine seller and connoisseur, holidays like Christmas and New Year's Day really 'pop' with the addition of sparkling wines like sparkling burgundy, prosecco and champagne.
Miller is also a big fan of the French tradition of starting holiday meals with an aperitif — a refreshing alcoholic beverage such as sweet vermouth, Campari, Dubonnet or Lillet before the main meal to stimulate the appetite.
For the wine to serve along with a holiday meal, Gewürztraminer is an excellent choice — a nice pairing for both turkey and ham.
If prime rib or roast beef is on the holiday menu, Miller recommends a Pinot Noir or robust Bordeaux.
As for dessert — why not sweeten the experience with an ice wine.
Ice wines are made from grapes frozen on the vine before harvest. When this occurs, only the water content within the grapes freezes, but not the sugars and flavorful dissolved solids. The result is a much sweeter wine with more concentrated flavor.
As you might expect, ice wines can be pricey, but The Classic Wineseller has assembled a reasonably priced 'Holiday Wine Six Pack' — featuring Miller's favorite French aperitif, an excellent German Gewürztraminer, a Willamette Valley Pinot Noir, Domain Pral French Beaujolais, Gruet American Champenoise and Outer Banks Ice Wine. It's a sweet deal.
Check with The Classic Wineseller for holiday pack price and availability.
Bosu's Wine Shop — Waynesville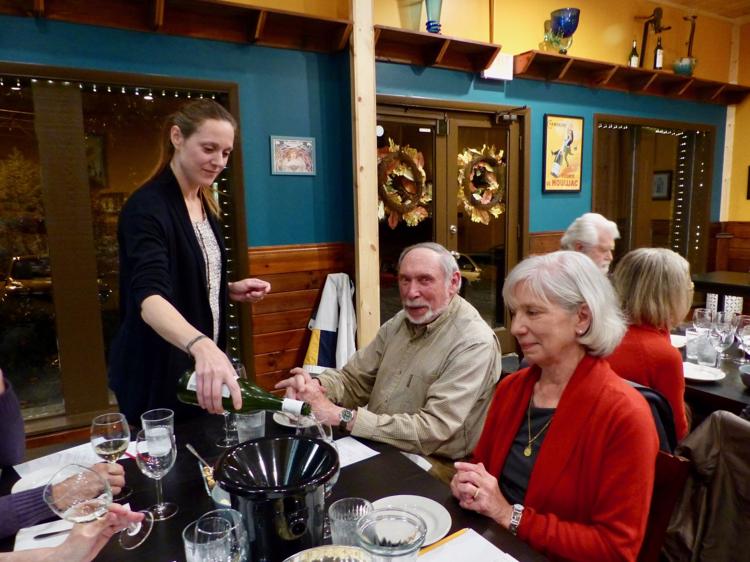 In a recent holiday wine tasting, Tony Gaddis, owner of Bosu's Wine Shop, sampled eight fine wines to compliment holiday gatherings, starting with a delicate New Zealand Pinot Grigio all the way to a big, bold Cabernet-Malbec blend that had all the red wine drinkers 'Oohing and Aahing.'
Bosu's wine tasting favored red wines, including:
• Ponga Pinot Noir — a fruity and fresh Pinot that Gaddis, called, "turkey wine."
• Casa Castillo Monastrell — a medium-bodied Spanish red, that is an ideal pairing for ham and pork.
• Tamaya Carmenere — a complex and edgy Chilean red reminiscent of its rich, French Bordeaux ancestry
• Laya Red Blend — a 50/50 blend of Spanish Grenache and Mourvedra grapes, deep, red to violet in appearance, with hints of smoke and stone fruits. Laya would pair well with smoked turkey.
• La Chapelle Cote du Rhone — a tasty French 50/50 blend of Grenache and Shirah grapes
• Beringer Quantum – A big, iconic Napa Valley red blend of Cabernet and Malbec grapes, that got my personal, 'OMG' rating.
All these wines are specially priced for the holidays, as supplies last. Bosu's has also compiled a two-page list of wine pairings for the holidays, so you can choose the perfect wine selections for the meal. Ask for a copy when you do your wine shopping.
Sentelle's Seafood Market — Clyde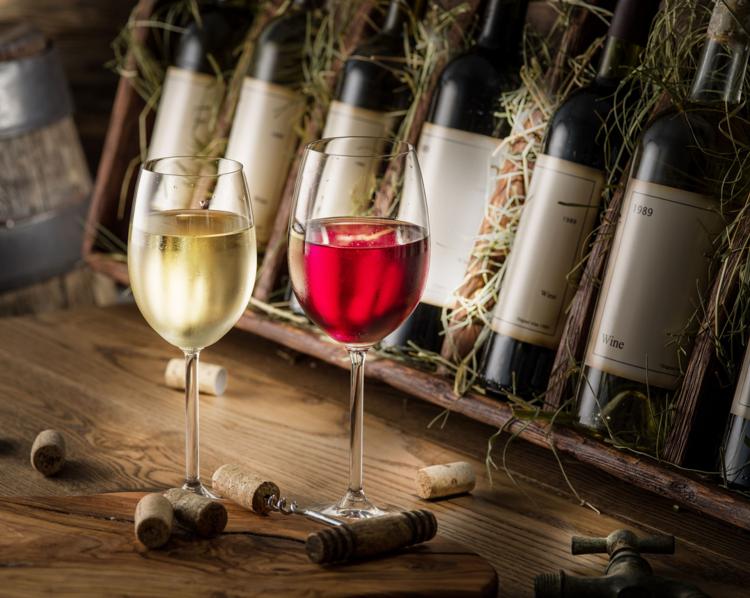 Debbie Sentelle Milner is a great resource for the wine enthusiast — even if your holiday celebrations do not include seafood. As a self-proclaimed 'Foodie,' Milner has stocked the shelves with unusual wines, not widely available in the mountains.
Her holiday recommendations include:
Ayala Brut Majeure — This fine, French Champagne is a blend of mostly Chardonnay and Pinot Noir grapes with just the right addition of Pinot Meunier to add both fruitiness and liveliness. Ayala is pale gold in color with a fine mousse, aromatic nose and well-balanced taste and finesse on the palate.
It is an excellent aperitif and pairs perfectly with sea food, scallops, lobster, crab, fresh or grilled fish and salmon.
Cavicchioli Prosecco Doc Spumante Extra Dry — this wonderful Italian Prosecco is pale straw in color with an intense aroma of candied fruits and sweet flowers. It makes an excellent aperitif.
Prosecco 1928 Cranberry Cocktail — For a stimulating aperitif cocktail, pour:
• 6-ounces Prosecco 1928
• 1-ounce Orange Liqueur
• 1-ounce Cranberry Juice
(Serve in a Champagne glass and garnish with a slice of fresh orange.)
Whatever your holiday beverage choices, 'Eat, drink and be merry … responsibly.' Cheers!
December wine events: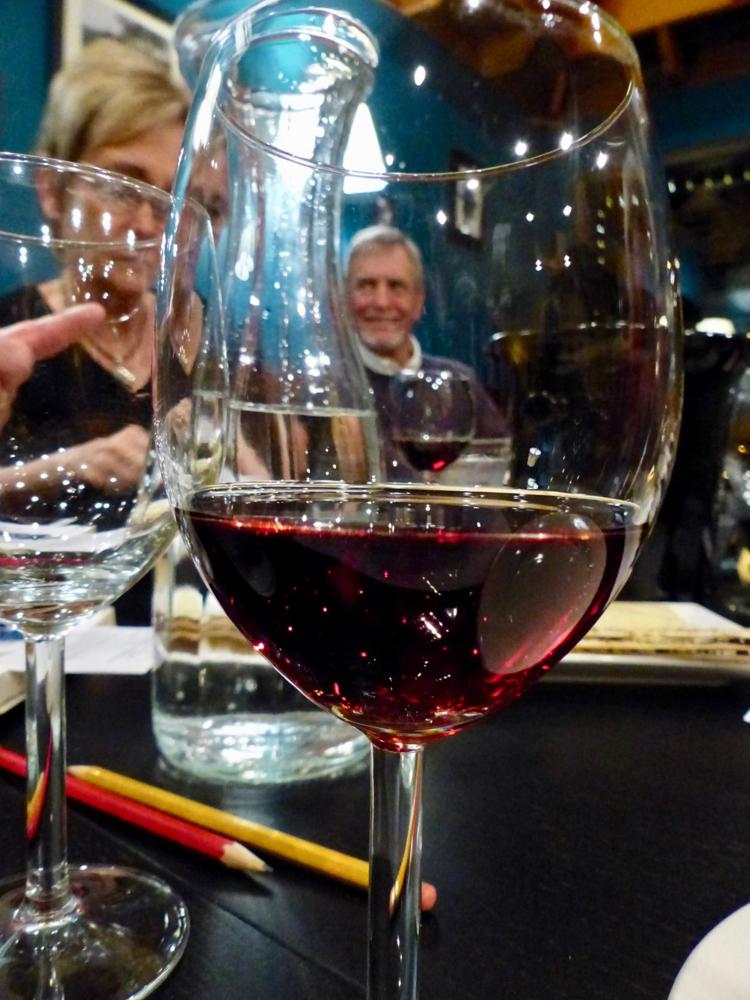 Enjoy a free Christmas and Holiday Wine Tasting on Dec. 9 from 2-5 p.m. at Table Wine, located at 1550 Hendersonville Road in Asheville. Taste, stock up, and save big on a dozen awesome wines. Richard McKinney and Lauren Shrewbridge of Tryon Distributing will be joining to pour a diverse and eclectic batch of wines.

Join in for a Holiday Blending Session from 2-4 p.m. on Saturday, Dec. 2 at The Summit at Burntshirt Vineyards, 2695 Sugarloaf Road, Hendersonville. $30. Call 828-685-2402.

Columbia Valley Gorge Wine Tasting will be held on Thursday, Dec. 14 from 5-6:30 p.m. at Metro Wines at 169 Charlotte St. in Asheville.

 Visit Addison Farms Vineyard on Saturday, Dec. 9 from noon to 5 p.m. at 4005 New Leicester Hightway, Leicester for the holiday tradition of handmade artisan crafts and wine. Addison Farms Vineyard will be offering a complimentary wine tasting or glass of wine with every $10 donation at the door to Southern Appalachian Highlands Conservancy.