This year, beer lovers are in for a treat as Folkmoot 2019 brings in the new event — "Folkmalt," which will be Folkmoot's first international craft beer, food truck and music fair.
Held during the festival, Folkmalt offers an afternoon of craft beer and ciders, international food trucks and music. The event will also feature international pavilions hosted by visiting groups Colombia, Romania and Nepal, plus other vendors.
Folkmoot executive director Angie Schwab said the organization has already recruited 30 different breweries to participate in Folkmalt this year.
"They will be offering their take on international beer," Schwab said. "NC makers will be showcasing their multicultural influences. Canton has been very wonderful in sponsoring the event - they voted unanimously to have us there."
Folkmoot has been wanting to host a signature event in Canton for a while, Schwab said.
"We've been thinking about how it can be different and how we can have a chance to grow with it," she said.
Folkmalt will be held on Friday, July 26 from 3-9 p.m. and will feature music by The Get Right Band and Woody Pines. Its all happening at Sorrells Park in Canton.
The Get Right Band combine catchy, clever, honest  songwriting with musical expertise and fearless improvisation, the live show promises to move your head, heart, and hips.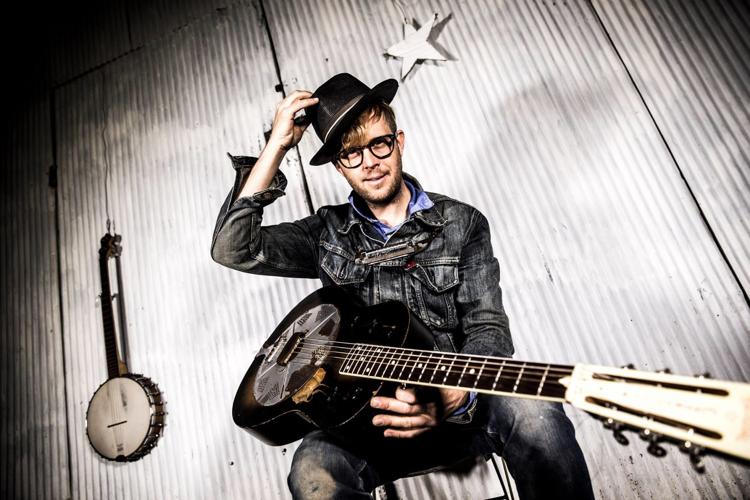 The music of Nashville troubadour Woody Pines comes from the streets. It was on the streets as a professional busker that Woody first cut his teeth, drawing liberally from the lost back alley anthems and scratchy old 78s of American roots music, whether country blues, jugband, hokum, or hillbilly. Heavy rollicking street performances are the key to Woody's intensely catchy rhythms, jumpy lyrics, and wildly delirious sense of fun. 
Folkmalt Participating Breweries
Archetype Brewing
Southern Appalachian Brewery
Appalachian Mountain Brewery
BearWaters Brewing Company
Boojum Brewing Company
Bold Rock Ciders
Catawba Brewing Company
Currahee Brewing
Frog Level Brewing Company
Flat Rock Cider Company
Gingers Revenge
Hoppy Trout Brewing
Hillman Brewing Company
Lazy Hiker Brewing Company
Mica Town Brewing Company
Oskar Blues Brewing Company
One World Brewing
Seven Clans Brewing Company
Twin Leaf Brewing
UPCountry Brewing Company
Wicked Weed Brewing Company