2nd Annual Music Festival - Presented The Music Foundation of WNC presents its second annual music festival, with a dazzling taste of French.
The festival will be live streamed on Sunday, July 26 from 3-6 p.m.
Like the Keys and a Reed Facebook page to be notified about our upcoming livestream at https://www.facebook.com/88KeysAndAReed. To view the stream, visit https://www.facebook.com/88KeysAndAReed/live/.
All concerts are free to view.
Program 1 starts at 3 p.m. and will feature 88 Keys and A Reed. The performance is titled "The Chamber Project" with a French flair and will feature Matthew Hanna on clarinet and Christopher Tavernier on piano.
The music of France reflects a diverse array of styles. In the field of classical Music, France produced several prominent romantic composers, while folk and popular music have seen the rise of the chanson and cabaret style.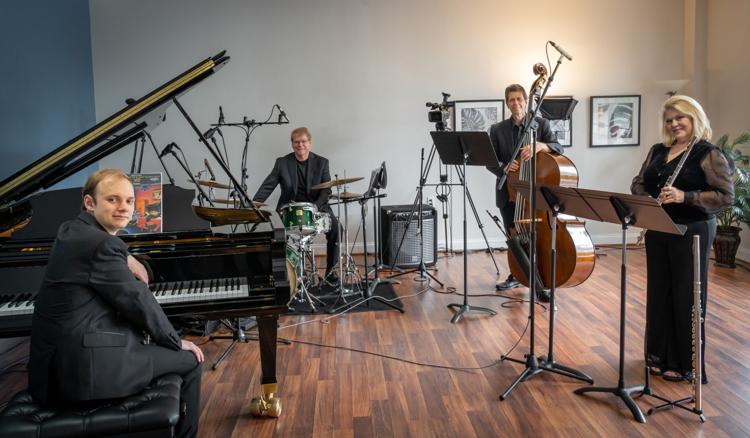 Program 2 starts at 5 p.m. and will feature The Mountain Chamber Quartet. The show is titled The Bolling Suite for Flute & Jazz Piano Trio No. 2 - With a Modern Swing of Elegant French Jazz.
It will feature Rita Hayes on Flute; Christopher Tavernier on piano; Keith Freeburg on double bass; and Byron Hedgepeth on the drums.
Bolling Suite is another French Delight that is a "crossover" composition by the jazz pianist and composer Claude Bolling. The composition, originally written in 1973, is a suite of seven movements, written for classical flute, jazz piano, string bass, and drums.