MAGGIE VALLEY — Live music is coming to Maggie Valley in a big way thanks to a collaboration with the Town of Maggie Valley and The Grey Eagle.
The news broke last month when the announcement came that the Maggie Valley Festival Grounds would host two of the biggest names in bluegrass in the coming weeks. Since then, more announcements have followed.
The drive-in performances that have been publicly announced are the Sam Bush Band on Sept. 20, Mandolin Orange on Oct. 2 and Del McCoury Band on Oct. 3.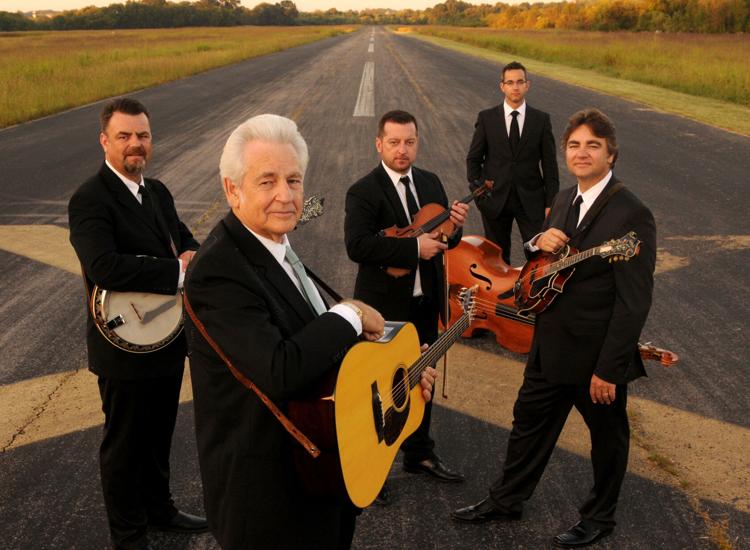 In addition, St. Paul and the Broken Bones are scheduled to play on Oct. 29 in the Ghost Town in the Sky parking lot and, as part of an unrelated concert series, Yonder Mountain String band will play the Smoky Mountain Event Center on Oct. 7.
The drive-in concerts come as the result of a partnership between the town and the Grey Eagle, which is owned by Russ Keith.
Keith said he began to formulate the idea during a trip out to Maggie Valley to meet with Art O'Neill and Kevin Sandefur, who own BearWaters Brewing. Gray Eagle runs the restaurant side of that business.
Folks from the Grey Eagle first approached the town back in late June and ended up submitting an application for use of the festival grounds. Keith said the first step for him was surveying the grounds with a construction wheel while enjoying the "million dollar view" to get a handle on how many vehicles could reasonably fit.
From there, the application was sent to the town attorney to verify legal compliance. After seeing some of the attorney's feedback, the town and Keith worked together to come up with the best plan of action.
"We let both Gray Eagle and the board know there is a way forward," Town Manager Nathan Clark said.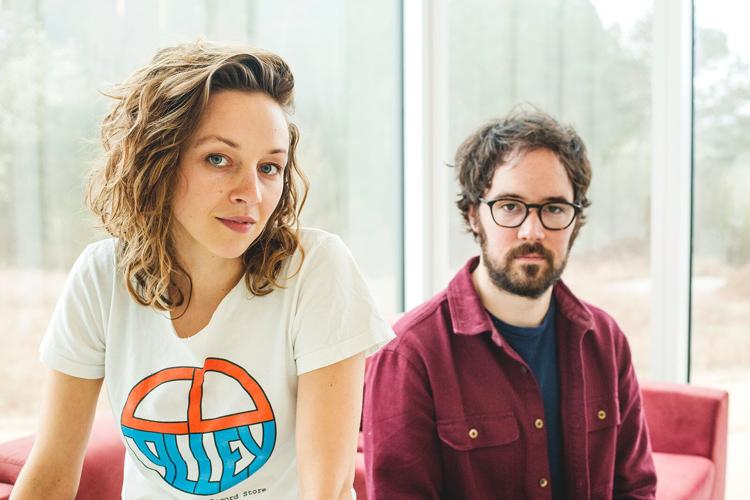 Safety first
Clark and Keith said that at this point, the last hurdle to overcome to ensure these shows go off without a hitch will be to continuously prioritize public safety while working with local health officials.
"Of course there's a public health concern because we're in the age of COVID," Clark said, quickly adding that these kinds of events have been happening around the country for a while now with no major issues. "Gray Eagle's proposal and the safety protocols are top-notch."
"We're working with local, county, regional and national environmental health departments, and we're concerned about having large gatherings, even though they have been taking place in other locations," Keith said. "But all of it's doable; none of it's too tough to accomplish."
Both Clark and Keith pointed out that drive-in concerts have gained popularity around the country and even the state. Recently, the events have caught on and had success in King's Mountain and on the campus of Isothermal Community College.
The biggest one in the state that drew the most interest was a Charlotte Motor Speedway featuring North Carolina natives the Avett Brothers.
Keith said people can expect more concerts to be announced in the coming weeks with one coming as soon as Tuesday, and added that artists will range from bluegrass to Americana and even a jam band or two.
For Keith, the concerts he'll be able to put on in Maggie serve as a lifeline, especially considering how hard-hit independent music venues have been since the pandemic shut everything down in March.
"These shows are a (business) risk we have to take," he said. "We have to see if a couple of these can get us to 2021. Right now, we're just kind of hanging on, and we're definitely not out of this yet."
"March 13 was our last show," he added. "Fingers crossed I can have another show (at Gray Eagle) by that time next year."
It is expected that the shows at the festival grounds will support 250 vehicles. Ticket prices for shows will vary, and carloads will be capped at either four or six, also depending on the show. VIP tickets will also be available.
Keith said there's a good chance the shows could continue into 2021 if all goes well. But for now, simply offering people the chance to again enjoy live shows should be music to everyone's ears.
"It's something great to have music and bring a little excitement to everyone and bring a little business to the struggling communities," Keith said.