WNC provides a perfect spiritual backdrop for outdoor Easter Sunrise Services, with many being live streamed to worship virtually from your own living room.
Here's five early services throughout the region to pick from, which leave plenty of time to make the worship service at your home church.
Lake Junaluska
Celebrate Easter at Lake Junaluska with a powerful outdoor Sunrise Service at 7 a.m. at the amphitheater below the Lake Junaluska Cross in Haywood County.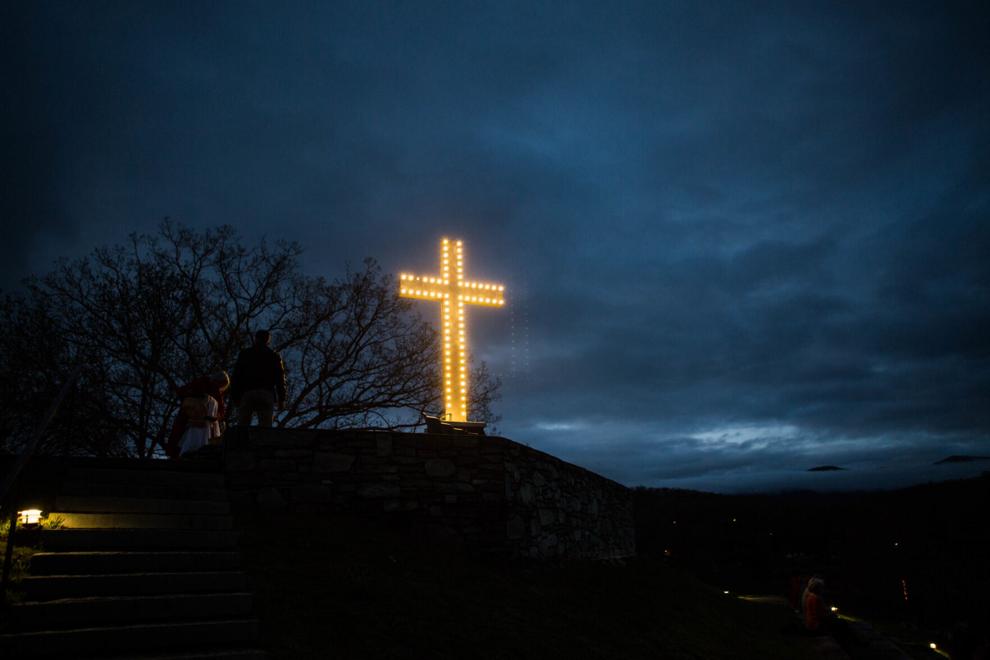 A brass quintet will provide music, and the speaker will be the Rev. Gina Gilland Campbell. Attendees are encouraged to dress warmly for cool mountain morning temperatures. In the event of rain, the service will be held at Memorial Chapel.
The service will also be streamed virtually on Lake Junaluska's Facebook page. Lake Juanluska's Lakeside Bistro will offer contactless Easter breakfast buffet from 7:30-10 a.m.
Chimney Rock virtual service
The nondenominational Easter Sunday Sunrise Service at Chimney Rock State Park is a long-running WNC tradition, now in its 65th year. This year, the service will be streamed virtually starting at 7 a.m. on Chimney Rock's Facebook page. Celebrate the glory of Easter with song, scripture and spiritual music as a spectacular sunrise ascends over Lake Lure.
Ridin' on Faith arena show
Ridin' on Faith Ministries will host an Easter Sunrise Service at 7 a.m. in the arena of the Smoky Mountain Event Center in Waynesville.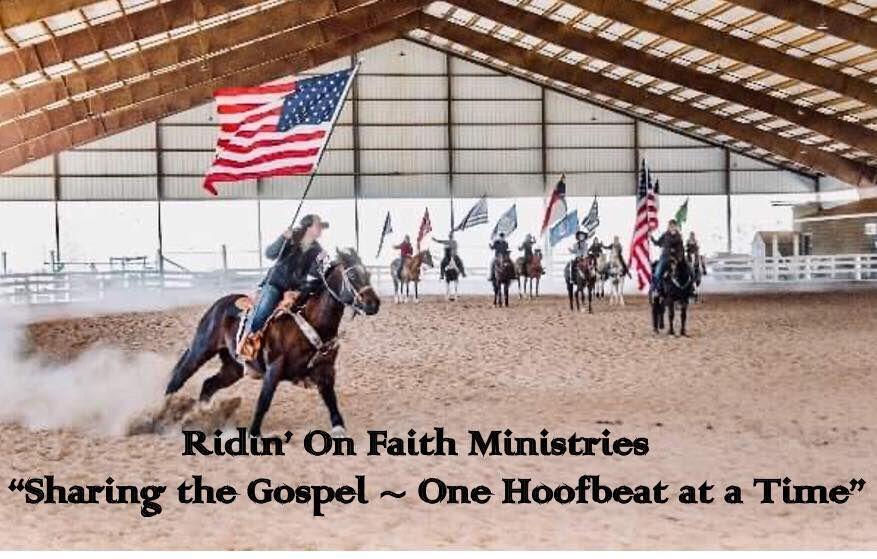 The Ridin' on Faith team takes to horseback to spread the love of Christ and word of God with the motto "Sharing the Gospel, One Hoofbeat at a Time." The service will feature a special horseback performance with a powerful message of "He's Alive" and a sermon by Pastor Brent Parker. There will be free breakfast for the first 300 people. 758 Crabtree Rd., Waynesville.
Village Green in Cashiers
Join several Cashiers area churches for a Sunrise Service at 7 a.m. at the Village Green Commons in Cashiers in Jackson County. Celebrate the Resurrection with a service featuring live music by The Lost Chords, scripture, and an uplifting message with the backdrop of a sunrise over the mountains. Bring a lawn chair and observe six-foot social distancing between households. The service will be live streamed on the Village Green Facebook page. 160 Frank Allen Road, Cashiers.
Jackson Park in Hendersonville
Hendersonville Presbyterian Church will hold a Sunrise Service at 8 a.m. in the Jackson Park, a large city park.
The Service will be held in the grassy area behind shelter one. Bring your own lawn chair. 801 4th Ave East, Hendersonville.
SEE MORE EASTER EVENTS
WAYNESVILLE — Witness the Easter story during a free drive-thru event of nine live scenes from 6:30 to 8:30 p.m. April 2 and 3 at Long's Chape…
Grab your basket — and mask — and hop on out to one of the  Easter egg hunts happening across WNC this weekend.
WAYNESVILLE — Ridin' on Faith Ministries will lead an Easter Sunrise Service at 7 a.m. Sunday, April 4, in the arena of the Smoky Mountain Eve…
ASHEVILLE — The Biltmore Estate has re-envisioned its iconic Easter Egg hunt this year as a photographic scavenger hunt running April 1-4.