On June 22 and 23, 19 Appalachian Grown™ family farms will welcome visitors during ASAP's highly anticipated annual Farm Tour. This fun and educational weekend offers the public a chance to experience firsthand how food is grown and raised in the mountains, sample farm-fresh products, and meet the community's local producers.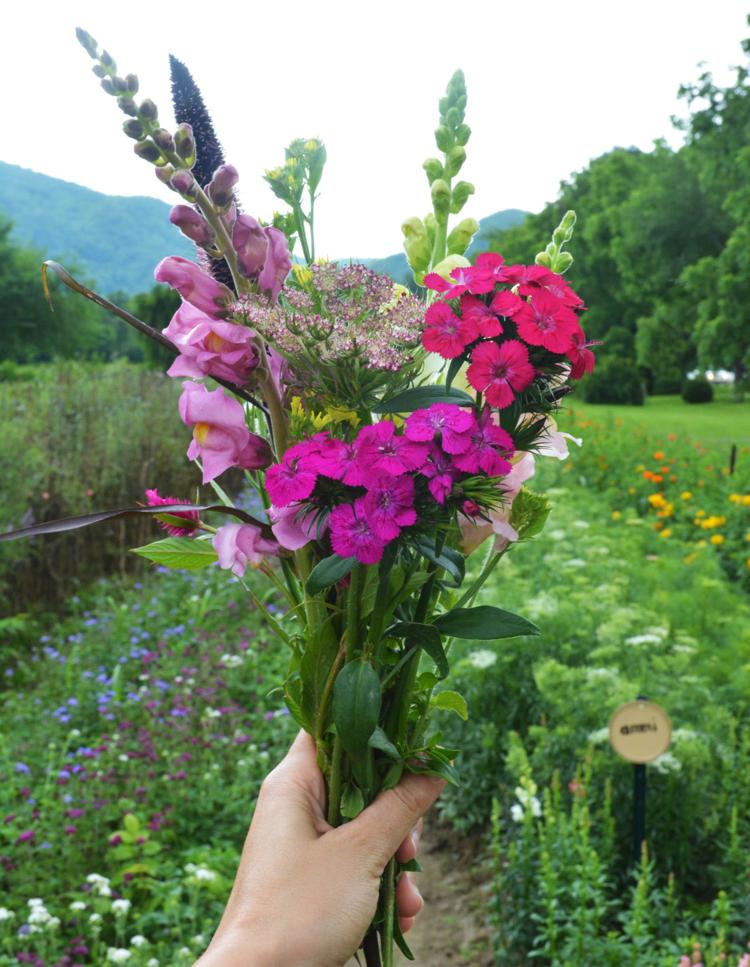 Farms, all located within an hour drive of Asheville, will offer visitors guided tours, demonstrations, hands-on activities, and tastings from noon to 5 p.m. on Saturday and Sunday. The tour is family-friendly and a great outing for visitors of all ages and abilities. Every year, ASAP introduces new farms on the tour and brings back old favorites, including creameries, u-pick farms, vineyards, flower farms, fiber producers, and more.
Farm Tour passes are on sale for $30 at asapconnections.org. One pass admits a carload of visitors to all farms both days. Passes can also be purchased the weekend of the tour from any participating farm for $40.
Farm Tour guides, including a map, driving directions, tour tips, and descriptions of participating farms, will be available at area business in mid-May. More information, including details on volunteering and attending the tour for free, can be found at asapconnections.org or by calling 828-236-1282.
Sponsorship for the 2019 Farm Tour comes from the Biltmore Estate, Early Girl Eatery, and other area businesses.
2019 Farm Tour Participating Farms
Addison Farms Vineyard (Leicester, NC)
Appalachian Ridge Artisan Ciders (Hendersonville, NC)
Farm Fresh Ventures (Old Fort, NC)
Farm House Beef (Marshall, NC)
Flying Cloud Farm (Fairview, NC)
Franny's Farm (Leicester, NC)
Good Fibrations Angora Goats (Barnardsville, NC)
*Greenshine Farms (Marshall, NC)
Hickory Nut Gap Farm (Fairview, NC)
Long Branch Environmental Education Center (Leicester, NC)
Mills River Creamery and Dairy (Mills River, NC)
North River Farms (Mills River, NC)
Round Mountain Creamery (Black Mountain, NC)
Sideways Farm & Brewery (Etowah, NC)
Smoking J's Fiery Foods (Candler, NC)
Spinning Spider Creamery (Marshall, NC)
*Terra Lingua Growers (Etowah, NC)
Two Trees Farm (Canton, NC)
Venezia Dream Alpaca Farm (Candler, NC)
To learn more about ASAP's work in the region, visit asapconnections.org, or call 828-236-1282.