PISGAH FOREST — The Cradle of Forestry, operated by FIND Outdoors and in partnership with the US Forest Service, has made the decision to immediately open the Cradle site to the general public on a partial basis in accordance to the latest CDC guidance in regards to COVID-19 protocol.
"We are so happy to be able to welcome guests to enjoy the splendor of the Cradle in a safe manner," said Executive Director Natalie Britt. "Being a nonprofit, we depend on the public to help spread the word about the importance of this iconic site not only in North Carolina but across the country."
The Cradle of Forestry and its adjacent 6,500 acres was designated in 1968 as "The Birthplace of Modern Forestry" and conservation education site dedicated to teaching visitors about sustainable forestry and forest usage. "The site is an homage to the teachings of Dr. Carl Schenck, George Vanderbilt's private land manager," said Clay Wooldridge, the Cradle's Operations Manager. "He was truly a pioneer in his profession and were it not for his creation of the Biltmore Forest School, there may not have been a generation of young foresters to follow in his footsteps."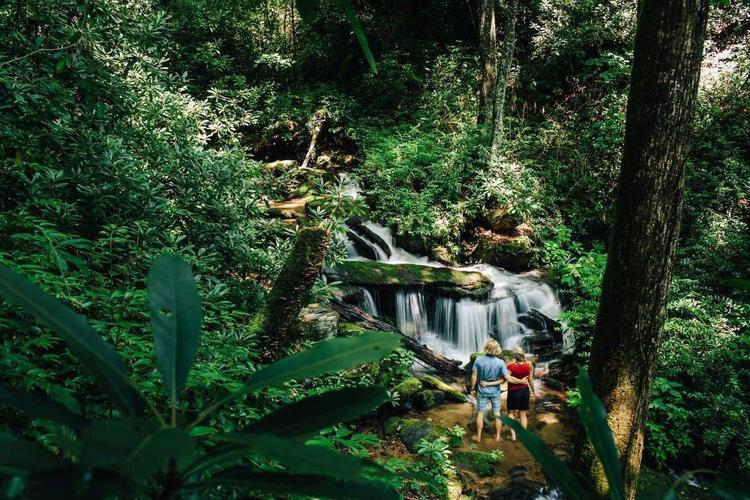 The Cradle site sits in the heart of Pisgah, an area steeped in history and the tradition of proper forest management practices, a message the Cradle strives to convey through exhibits, trails and programming. As staff continues to reimagine the Cradle and its reopening during this unprecedented time, Wooldridge expressed his excitement for opening the doors to visitors.
"It's exciting to experience the site stripped down to where it began – with the land itself," Wooldridge said "We can't wait for the public to discover the Cradle of Forestry in a completely different light."
In order to follow COVID-19 safety protocols, all trails and bathrooms, as well as the gift shop and Discovery Center lobby will remain open for business, while the museum, café, historic buildings and water fountains will remain closed for now. Since all of the expected amenities are not available, Cradle staff will offer a discount to visitors to enjoy over three miles of paved trails, learn about forestry management and the history of the site through outdoor exhibits.
Children up to age 12 will have free admittance to the site, while the adult entrance fee has been reduced to $4 per person.
The Cradle of Forestry is open Wednesday through Saturday from 9 – 4 p.m. For more information, call the site at 828-877-3130 or contact Clay Wooldridge at clay@gofindoutdoors.org.