PISGAH FOREST — The visitor center for Pisgah National Forest has finally reopened after a year-long closure.
Along with getting recommendations on trails and outdoor activities, you can check out educational nature exhibits, hit the gift shop, arm yourself with maps and walk an interpretive trail that starts behind the visitor center.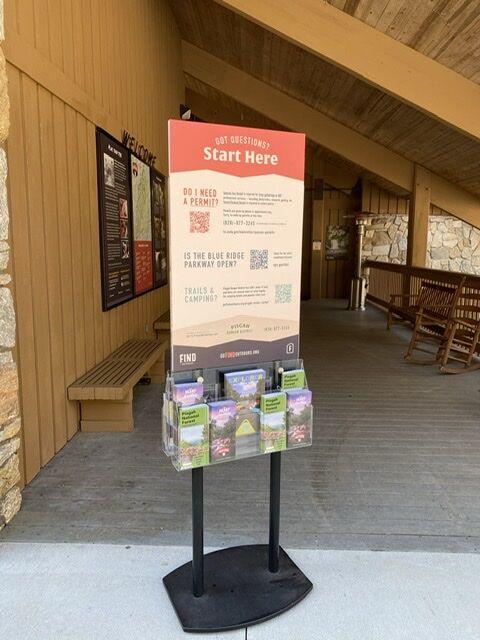 The visitor center saw around 165,000 visitors a year, before being shuttered due to COVID. It's located on U.S. 276 north of Brevard in Transylvania County — along the same stretch as popular Pisgah attractions like Looking Glass Falls, Sliding Rock, Cradle of Forestry and the Pisgah Center for Wildlife Education.
The visitor center is now being managed and operated by FIND Outdoors, the same nonprofit partner that runs the Cradle of Forestry.
"There was a strong need to reopen the visitor center for the benefit of the public, and the Forest Service and FIND worked in unison to fill that need," said Natalie Britt, FIND President.
"FIND Outdoors is so excited to bring the tradition of delivering high quality conservation education on public lands to the Pisgah Visitor Center," said Clay Wooldridge, education director of FIND Outdoors.
It is currently open Thursday through Monday from 9 a.m.–4:30 p.m. 828-877-3265. Located at 1600 Pisgah Highway.